A dental implant is an increasingly popular alternative to dentures. It undoubtedly gives people a confidence boost and the smile they've always wanted.
A dental implant consists of a titanium rod screwed into the jaw which keeps the replacement implant tooth (a crown, bridge or denture) firmly in position. This essentially replaces the root of a natural tooth. A beautifully-crafted implant crown, surrounded by a healthy gum line, looks like a natural tooth and gives confidence and function back to those who may have been affected by the way they smile, talk and eat.
What are the benefits of dental implants?
Compared to other tooth replacement procedures, dental implants offer:
Improved appearance, comfort and speech
Dental implants look, feel and function like natural teeth.
The ability to eat better
Dental implants are strong, long lasting and restore your chewing ability.
More convenience
They eliminate the embarrassing inconvenience of removing partial or full dentures.
Improved self esteem
Smiling with confidence makes a huge difference to your well-being.
Great value
Dental implants may initially be more expensive than alternative treatment, but their life span makes them a better long-term investment.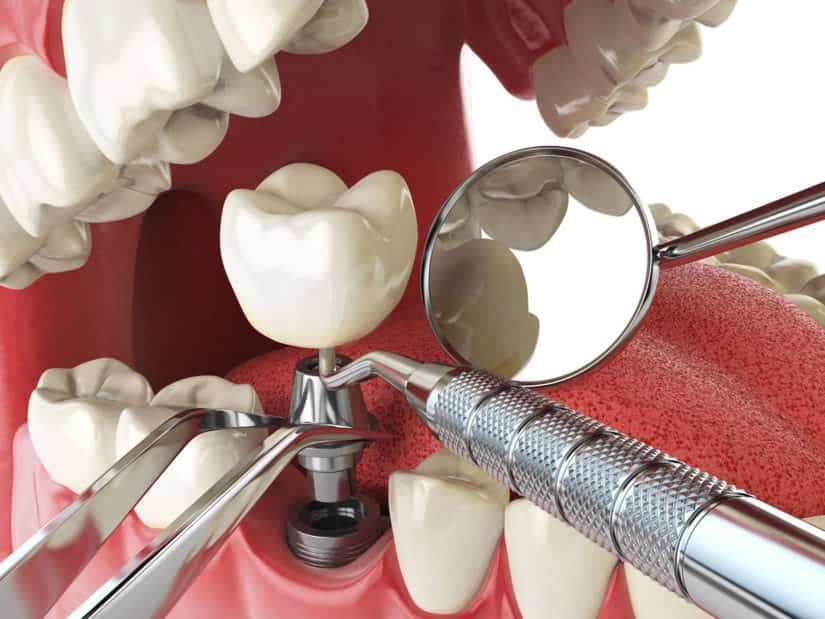 How Mona Lisa Smiles can help
Dr Khosro Basirat, Principal dentist at Mona Lisa Smiles, was trained in implant placement by Professor Tatum Hilt at the Tatum Institute. He has transformed the smiles and boosted the confidence of his patients for many years.
Before a dental implant procedure can be performed, firstly he carries out a thorough assessment. Along with this he takes X-rays, digital photographs, gum health measurements and accurate moulds of your teeth. The replacement tooth will be carefully matched to the colour of your existing teeth.
If you require more information about dental implants then please do not hesitate to contact us.