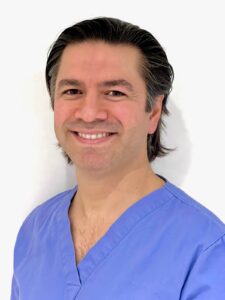 Dr. Saleh Kor is a highly qualified dentist and has been practicing as a general dentist since 2006 gaining experience in different aspects of dentistry including cosmetic dentistry, endodontics and prosthodontics, etc.
Saleh puts patient's best interest in the heart of all his treatments and advices. He takes great enjoyment in providing highest standard of care for his patients which has resulted in great patients' trust and loyalty. More so, he has a natural ability to comfort patients who fear dentists.
Saleh is in the final stage of successfully completing a 2-year master course in Implantology from prestigious Royal College of Surgeons of England. He is keen to keep on top of dentistry advancements and continuously participates in various post graduate courses such as Cosmetic dentistry, Endodontics and Invisalign to name a few.